Wondering how to see the most of Tokyo? Check out our 5 day Tokyo itinerary below.
Tokyo is one of the busiest, largest, and most exciting cities in the world. Filled with something for every type of traveller, Tokyo offers you a strong contrast between the old and the new. If you're planning on spending five days in Tokyo and aren't sure what to do: we've got you covered!
5 Days in Tokyo Map
Click here for the full interactive map
Travelling to Japan? Make sure to get the correct travel insurance. If you're planning to travel to more than one city in Japan, I also recommend checking out the JR Pass to save a lot of money on train tickets.
5 Day Tokyo Itinerary
Day 1: Shibuya and Harajuku
We start our 5 day Tokyo itinerary by visiting one of the most famous areas of the city: Shibuya. Home to the famous Shibuya Crossing, the star in many photos and films, and often the image you relate to Tokyo.
Shibuya Crossing
Claimed to be the busiest crossing in the world, Shibuya Crossing is one of Tokyo's iconic spots to visit. Up to 3,000 people can cross the streets at the same time. Having seen the crossing in so many movies and on so many photos, it felt surreal walking among the crowd of people trying to get to the other side.
Across the street from the station, you can find a Starbucks Coffee. If you sit on the first floor, you find a perfect view of Shibuya Crossing.
Meiji Shrine
Only a few minutes from Harajuku Station, and a 10-15 minute walk from Shibuya, you can find Meiji Shrine. Dedicated to the spirits of Emperor Meiji and his wife, this shrine was built in 1920.
The temple stands in the middle of a forest consisting of over 100,000 trees. Walking through feels very calming, and it makes you almost forget you're in one of the world's largest and busiest metropolitan cities.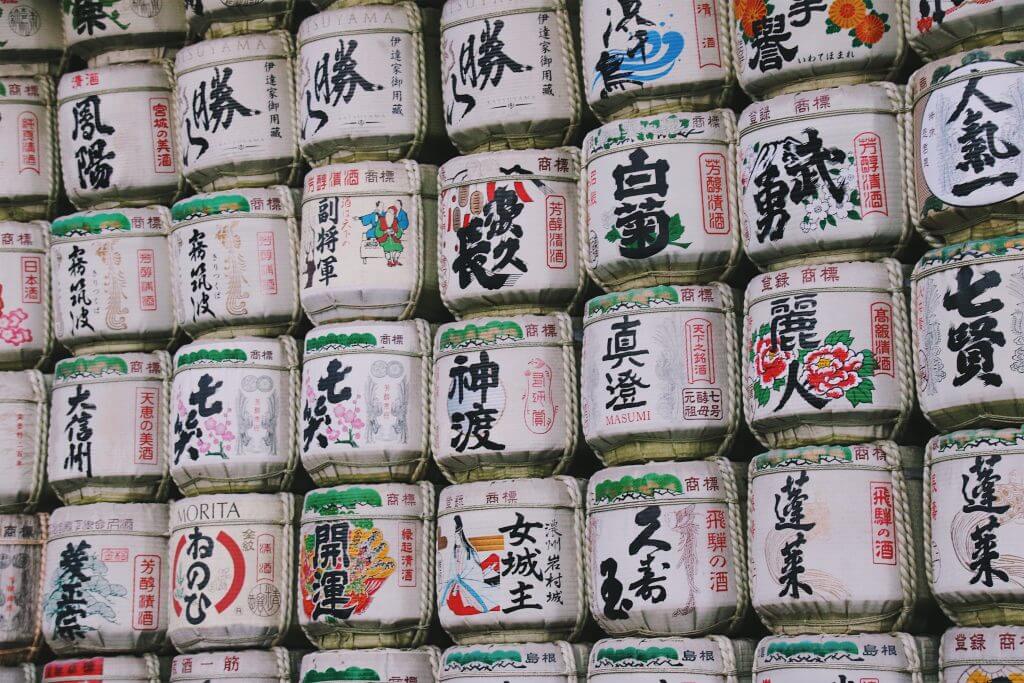 Harajuku
Harajuku is mainly known for its colourful and vibrant fashion style and Japanese pop culture. The area between Shinjuku and Shibuya is filled with shops, cafes, and restaurants fitting that description perfectly. While the two main streets, Takeshita Street and Omotesando Avenue, are a great place to start exploring, the smaller back alleys are even more atmospheric.
Harajuku is also a great place to end the day with a karaoke session. With tons of karaoke bars at your fingertips, it's easy to tick it off your Japan bucket list.
Day 2: Ikebukuro and Shinjuku
Ikebukuro
Ikebukuro is another busy shopping and business centre in Tokyo. It really gives you those "Tokyo-vibes". Filled with awesome shops like Bic Camera, Loft, and Sun Drug, it's a great spot to spend your morning.
Pokemon Mega Center
In Ikebukuro, you can also find the largest Pokemon Center in Japan. You can find it on the second floor of the Sunshine City shopping mall. Filled with Pokemon merch, it's a cool spot to walk around if you're a fan of the franchise.
Inside the shopping mall, you can also find tons of other shops. I'd recommend stopping for lunch at CoCo Ichibanya, one of my favourite food chains in Japan. They serve the most delicious Japanese curry for a very affordable price.
Gyoen National Park
Stepping away from the crowded Shinjuku streets, you can visit Gyoen National Park. This park is especially stunning during cherry blossom season, but even in other months, it's worth a visit.
With French, Japanese, and English gardens, alongside beautiful pagodas and teahouses, it's a great spot to spend a few hours.
Metropolitan Government Building
Tokyo has a fantastic skyline and tons of places to view the city from above. The Metropolitan Government Building in Shinjuku is one of them. At 243 meters, it's one of the tallest buildings in the city and has a free observation deck. On a clear day, you can even spot Mount Fuji from here!
Omoide Yokocho
When the evening falls, Shinjuku comes alive. It's the perfect spot to enjoy Tokyo's nightlife. Enjoy some freshly made yakitori sticks accompanied by a glass of sake in one of the most atmospheric streets in the city: Omoide Yokocho. The narrow alleyway is filled with traditional eateries that only sit a handful of guests – it's the perfect way to end the day.
Day 3: Asakusa and Akihabara
Sensoji Temple
Sensoji Temple is the oldest temple in Tokyo, dating back to the year 645. The temple grounds are absolutely stunning, with tons of smaller shrines to explore. Along with the koi pond and the pagoda, it's a must-visit when in Tokyo.
Do keep in mind that it's a very popular tourist spot, so it may be a bit busy.
O-mikuji
When visiting Sensoji Temple, don't forget to get some insight into your future. O-mikuji (おみくじ) is a traditional Japanese form of fortune-telling. You can find places to do this all across the temple grounds.
For only ¥100, you can shake a box filled with wooden sticks. All sticks have a number on them. When removing one of the sticks, you find the drawer that matches the number on your stick. In the drawer, you find your fortune.
If you receive a not-so-pleasant fortune (like myself), you can tie it to one of the many posts. This way, you leave the bad fortune behind.
Shopping in Akihabara
Akihabara is our next stop: also known as "Electric Town". Filled with skyscrapers and billboards, this part of Tokyo is where you can find anything game, anime, and electronic-related.
Even if you're not really into anime or video games, it's a cool place to explore. I recommend you to visit on a Sunday if possible, as the streets are closed off for cars.
In Akihabara, there are tons of things to do. You can shop for retro video games, visit a maid cafe, or play games in one of the many arcades. Also, make sure to stop by Don Quijote. While this chain has stores all across the city, the one in Akihabara is HUGE. It's filled with the craziest things you can buy and is the perfect spot to find some souvenirs to take home.
Day 4: Ginza
Shop in Ginza
Ginza is the upmarket shopping and dining area of Tokyo. While it's on the expensive side, it's fun to window shop around. In this area, you can also find the Alice in Labyrinth restaurant and the Hamarikyu Gardens.
Watch Kabukiza
Ginza is also famous for its Kabuzika. There are daily shows for those who want a glimpse of what traditional Japanese theatre is like. Tickets are quite affordable, too!
Take A Food Tour
With so many delicious dishes to try in Japan, it's sometimes a bit overwhelming when you don't speak Japanese. Sushi and ramen are delicious, but there is so much more to try. By taking a food tour with a specialised guide, you'll be sure to get the best of the best.
Apart from trying new foods, having a guide also gives you the opportunity to learn more about Japanese culture and the city.
When booking a food tour, I highly recommend checking out Arigato Japan. Their guides are incredibly knowledgeable and show you all the best dishes to try in Tokyo.
Day 5: Minato and Roppongi
Zojoji Temple
On your way to Tokyo Tower, you can stop by Zojoji Temple. It's located in a lovely area surrounded by trees, with the big red tower in the background. There's a little shop inside the temple too, selling some great souvenirs.
Tokyo Tower
One of Tokyo's most iconic buildings is the famous Tokyo Tower. Modelled after the Eiffel Tower, it stands proudly over the city. At 333 meters, it's the second-tallest building in Tokyo. While you can visit the first few floors for free, there is a small fee to visit the observation decks.
Personally, I'd recommend skipping paying for these, because there are so many great viewing points that you can access for free. It's also much better to see the Tokyo skyline WITH the Tokyo Tower in it, rather than standing on it.
Roppongi Hills Mori Tower
From Tokyo Tower, we make our way to Roppongi. Another upmarket area in Tokyo known for its amazing nightlife and art.
Looking for more travel advice for Japan and Tokyo? Check out our other guides below:

– 50+ Best Things To Do In Japan
– The Ultimate Two Week Japan Itinerary
Where To Stay In Tokyo?
To fully plan your five days in Tokyo, here are some recommendations for the best hotels in Tokyo. We divided them into luxury, mid-range, and budget options.
Tokyo 5 Day Itinerary FAQ
What is the best month to visit Tokyo?
October and November are the best times to visit Tokyo. The temperature and humidity are perfect during the spring and autumn, but because the sakura season attracts many tourists, it's a lot more expensive and busy.
Is 5 Days in Tokyo Enough?
Tokyo has so much to offer, even spending weeks in the city will still give you enough opportunities to find new things to do. But for first-time visitors, spending 5 days in Tokyo is the perfect amount of time to get a great first impression of the city.
How much spending money do I need for Tokyo?
It completely depends on your travelling style. While Japan definitely isn't the cheapest country to visit, we were able to do everything we wanted for around £100-£150 per day (including travel and hotels). If you want to know how much I spend during my trip to Japan, check out my Japan budget breakdown.
Is Tokyo safe for tourists?
Japan is one of the safest countries to visit, with crime rates lower than the US and many European countries. While no place is 100% safe, Japan definitely gives you the comforts of feeling completely safe when visiting.
I hope this 5 day Tokyo itinerary has helped you plan your next trip to Tokyo. If you have any questions, feel free to leave them in the comment section.