Looking for the best things to do in Tokyo? We've got you covered!
Hello, bright neon lights, ancient temples, delicious street food, and high-tech billboards taped onto tall skyscrapers. There's no place quite like Tokyo and exploring it is a real treat. You can literally spend weeks in the city and still find exciting places to visit, making it hard to pick the best things to do in Tokyo.
It was hard to cut this list down to only 23 items. But they are my absolute must-do recommendations when visiting my favourite city in the world. Let's dive in.
Cultural Things To Do In Tokyo
While every culture is unique, Japan really stands out from the crowd. Being an island, Japan was isolated from other countries and cultures for most of its existence. The lack of outsider influence helped it establish a very unique and fascinating culture that's seen back even today. And its capital city has many fantastic cultural things to do, including:
Visit Meiji Shrine
While there are a lot of shrines to choose from in Tokyo, Meiji Shrine is a must-visit. Next to Harajuku Station, you find the entrance to the large forest in which the shrine is located. But even the walk through the forest is a wonderful example of the contrast of Tokyo: one minute you're in the middle of a buzzing metropolitan city, the next minute you're walking through a peaceful forest.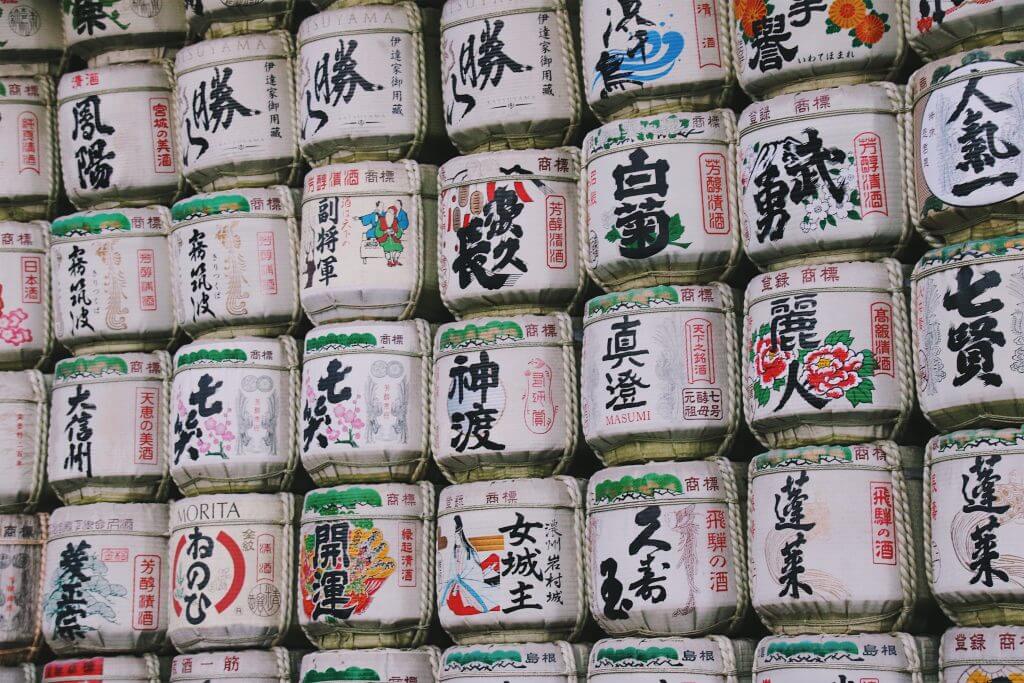 Watch Sumo Wrestlers
Another thing that you won't find elsewhere is Japanese heavyweight wrestling, also known as Sumo. While watching an official tournament during your visit to Tokyo may not be possible (and will probably only interest you if you're a fan), you can attend training sessions for a glimpse into the sport.
The Sumo Wrestling training tours are especially great if you want to learn more about the sport and the traditions surrounding it. Your guide will take you through everything you want to know and watch professionals in action.
Visit the Kabuki Theatre
If sports aren't really your thing, why not check out the traditional form of theatre called Kabuki. The shows are surprisingly accessible and affordable.
The Kabukiza Theatre in Ginza offers daily shows. It only costs 1000-2000 yen for a single-act show (hitomaku-mi). Not only is this very cheap, but it also helps you avoid spending too much time on it. The single-acts usually last around one or two hours, rather than watching the entire play of four hours.
Cat Statues at Gotokuji Temple
I know, I've already mentioned that there are tons of temples and shrines to visit in Tokyo, and I won't list them all! But the Gotokuji Temple deserve a mention. This temple is believed to be the birthplace of the "lucky cat" – you know, the little statues of white cats holding up one paw to bring you luck. And since the place is known for it, you can find hundreds of little cat statues near the temple. It's such a unique spot!
Dress In Kimono
Japan is known for many things, including its traditional clothing. Kimono come in a wide variety of patterns and colours, reflecting the personality of the person who wears them. If you, like yours truly, have been dreaming about wearing one yourself: it's totally possible!
There are many kimono rentals in Tokyo. You'll get help picking your kimono and obi (the sash), and a professional kimono dresser will put it on for you. You don't have to worry about your clothes, as they'll be safely stored until you return the kimono.
If you want to learn more about it, you can read about my experience renting a kimono in Japan.
Unique Things To Do In Tokyo
Tokyo is unlike any other city you'll ever visit, so make sure you add some of these unique things to do in Tokyo to your itinerary.
Climb Tokyo Tower
Proudly standing in between the grey skyscraper, the red Tokyo Tower is one of the main icons of the city's skyline. It's also the second-tallest building in Tokyo, following Tokyo Skytree, giving you some fantastic views of the city if you decide to climb it. You can enter the tower for free, but you do have to pay a fee to go all the way to the top.
Shop in Harajuku
Ever seen pictures of Japanese teenagers dressed up in colourful and "kawaii" outfits? You may have already come across the Harajuku fashion style then! But Harajuku is more than just a fashion statement or pop culture, it's also the area nestled in between Shibuya and Shinjuku.
In it, you can find tons of boutiques and independent fashion stores selling the cutest clothes and items. Make sure to try one of the Harajuku crepes, available with tons of different fillings.
Find Retro Video Games In Akihabara
If you like video games, you need to add Akihabara to your Tokyo itinerary. Also known as "Electric Town", Akihabara is heaven for video game, anime, and electronic fans. This is THE place to get your hands on the best retro games from your childhood, anime figurines, and pretty much anything that's slightly related to it.
Heck, I even got a Japanese-UK plug adapter so I could use the GameBoy SP (which I purchased in the shop next door, along with some of my favourite childhood games).
Visit Disney Sea
While there are multiple Disneylands all across the world, Tokyo has two versions: Disneyland and Disney Sea. While true Disney die-hards may want to visit both, most tourists don't have time to do so. That's why I recommend visiting Disney Sea instead.
Both parks are a great deal of fun, but Disneyland is very similar to other Disneylands. Disney Sea Tokyo is the only Disney Sea in the world, making it a more unique experience. The park and attractions are also geared towards an older audience.
Sleep In A Capsule
Being one of the busiest and most densely populated cities in the world, Tokyo hotels and apartments are known to be on the small side. But to make the most of the limited space available, they came up with another solution: Capsule Hotels.
These sci-fi-like pods are accommodation compressed to the most minimal space possible. The capsules come with a mattress, a light, and sometimes a TV. Bathrooms and other living spaces are shared. While there are certain capsule hotels that offer pods for couples, most are intended for individual use. Men and women are also often separated.
While I wouldn't recommend using capsule hotels if you're staying in Tokyo for a few days, it's a fun and unique experience. Perfect for one or two nights if you're on a budget.
Visit An Animal-Friendly Animal Cafe
With limited space and long workdays, most people living in Tokyo can't have a pet. It's also often not permitted by landlords. That's why the animal cafe industry is absolutely booming in Tokyo. But while it may seem adorable, not all of them are animal-friendly. But luckily, there are some ethical alternatives.
Neco Republic in Ikebukuro is one of them. While it looks and feels like your regular cat cafe, the cats who live in this cafe are sheltered cats who can also be adopted from the cafe. Animal shelters aren't exactly "popular" in Japan, so the idea to combine the cafe craze and helping cats in need is perfect!
I've written a full article on the ethics of animal cafes in Japan, which dives deeper into the issue and gives you some pointers on how to find those that do treat animals properly.
Visit the Pokemon Centre
Japan is home to the biggest gaming franchise in the world, Pokemon. And it fully embraces that claim to fame. Pokemon is seen back almost everywhere, and if you like the franchise, visiting the Pokemon Centre should definitely be on your to-do list.
Tokyo actually hosts multiple Pokemon stores, but the one to check out is the Pokemon Mega Centre. This huge store sells anything Pokemon, from plushies and Pokemon cards to mugs and chopsticks. It's a real treat just walking around it if you grew up enjoying the games or the animates series.
Gundam Base
While on the topic of popular franchises, the Gundam Base is another must-visit spot for anime lovers. Not only can you buy a huge variety of Gundams to build at home, but you can also take a quick picture with a life-sized Gundam outside of the mall. It even lights up and moves every hour, on the hour.
Things To Do In Tokyo At Night
Tokyo becomes even more magical when the sun goes down and the neon lights turn on.
Play Games In The Arcades
You probably already know, but the Japanese love their video games. It comes as no surprise that Tokyo is filled with arcades. Don't be fooled and think that the arcades only host those money-grabbing claw machines with kawaii plushies to win you over – it's way more than that!
While the ground floor may have some claw machines to lure people in, make sure to check out the other floors. Here, you can usually find a wide variety of arcade machines. The rhythm games are by far my favourite – so much fun!
Hire A Karaoke Booth
While you may already be familiar with the concept of karaoke (I know I've sung my fair share of Avril Lavigne songs in my university bar on Tuesday Karaoke Night while studying), Japan has the real deal.
Karaoke was invented in Japan, and while it's now popular all across the world, it's still a fantastic spare time for locals and tourists alike. In Japan, you rent a karaoke booth for you and your guests. Inside the booth, you'll find a karaoke machine and a menu. You can sing, order drinks and snacks, and pay for the time you used the booth and the items you ordered.
Play Pachinko
The arcades are one thing, but pachinko is another. This somewhat confusing game lets you "shoot" hundreds of metal balls through the machine, gathering points when falling into the tray below. While not "technically" gambling (gambling is illegal in Japan), it's got the same vibes as slot machines, but requires a little more skill rather than just dumb luck.
Still, this is the closest thing you'll get to gambling in Japan. Instead of winning cash, you can trade your points into prices. Some of these prices also include pieces of gold, which you can exchange into money with the conveniently located next-door money exchange. While I'm not here to push you into the world of Japanese gambling, it's fun to try it with a few hundred yen or even walk into one of the parlours to experience the crazy sounds coming from the pachinko machines.
My boyfriend actually found an undiscovered skill in playing pachinko when we were in Tokyo, and he managed to win 77.000 yen playing it for the first time. You can read the full story here.
Free/Cheap Things To Do In Tokyo
Tokyo isn't the cheapest city on the planet, but that doesn't mean you can't do it on a budget. Here are some of the best things to do in Tokyo for free (or very, very cheap).
Cross Shibuya Crossing
One of the most visited spots in Tokyo is Shibuya Crossing. This is the busiest intersection in the world, and it's a real thrill crossing it yourself. In the middle of all the skyscrapers, together with hundreds of others. After crossing, I recommend grabbing a coffee at Starbucks for a beautiful view of the street.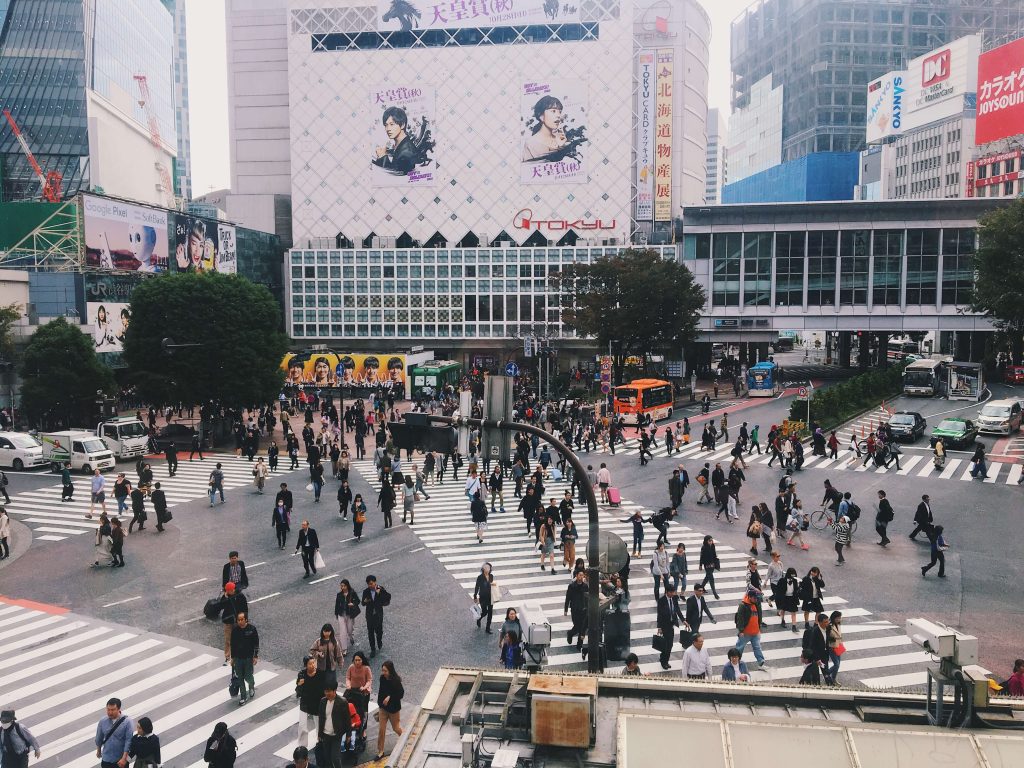 Views In The Tokyo Metropolitan Building
If you like a good city view, Tokyo's got you covered. There are tons of places to enjoy Tokyo from above, but luckily, there is a free option too. The Tokyo Metropolitan Building has two observation decks at 202 meters high. From here, you can see Meiji Shrine, Tokyo Tower, the Sky Tree, and Mount Fuji (on a clear day).
O-mikoya At Senso-ji Shrine
Senso-ji Shrine is the oldest temple in Tokyo, and well worth a visit. The temple and the temple grounds are completely free to visit, and there are lots to see and enjoy. But for 100 yen, you can take part in a traditional form of fortune-telling (o-mikoya).
Food-Related Things To Do In Tokyo
Trying new types of food when travelling is a great way to experience a new culture. And Japanese cuisine is to die for! Luckily, Tokyo has some fantastic opportunities for you to dive into all its kitchen has got to offer.
Omoide Yokocho (Sake & Street Food)
It's almost impossible to pick the best bars, izakayas, and restaurants available in Tokyo. There are too many! But one place you should definitely visit is Omoide Yokocho. This narrow alleyway in Shinjuku is filled with small bars selling sake, yakitori, and other small dishes.
Take A Food Tour
With so many amazing dishes to try in Japan, it may be a little overwhelming. Because Japanese cuisine is very different from dishes you're probably familiar with, it can be tough to know what to order. Especially if you don't read or speak Japanese. That's why booking a food tour is the perfect way to learn more about what Japan has to offer food-wise and try some fantastic dishes you may otherwise not know about!
Arigato Japan offers a host of fantastic food tours in Tokyo. Their guides are incredibly knowledgable and really know all the best spots in the city to try the best snacks, drinks, and dishes.
Vending Machines
You cannot visit Japan and not use a vending machine. Impossible! The things sprout out of the ground in the weirdest places, selling the strangest things. It's not just drinks and food (even though they also serve cold beer and cans with hot coffee), there are vending machines for shoes, facemasks, batteries, umbrellas, and more.
Luckily, they made it super easy to use. Especially when needing a quick refreshment, it's quicker to use them instead of having to walk into a 7-eleven. You can even use your Suica-card to pay for it.
100 Yen Sushi Restaurants
Surprisingly, sushi is much cheaper than fruit or vegetables in Japan. There are tons of restaurants where you can eat sushi until you drop and barely even scratch your bank account. Not only does it make for a cheap and delicious meal, but the 100 yen sushi restaurants also make it fun.
You can conveniently order your sushi from a touch screen, and they'll be delivered to you on a sushi belt. You just pay for the number of plates you end up ordering, with the normal price sitting at only 100 yen per plate.
Where To Stay In Tokyo
It may be overwhelming to find the perfect accommodation in a city as large as Tokyo, but we've got you covered. Especially for first-time visitors, Shinjuku is the perfect area to stay. As well as giving you easy access to other parts of the city, staying in Shinjuku gives you that "Tokyo-feel".
If you're looking for more recommendations, you can check out our full guide on where to stay in Tokyo. In it, we cover the best districts in Tokyo with individual hotel recommendations and tips.